A Guide to Pet-Friendly Camping at Great Escapes RV Resorts North Texas
Looking for a fun and adventurous way to spend quality time with your furry friend? Consider pet-friendly camping at Great Escapes RV Resorts North Texas! Our park has everything you need to enjoy a camping trip with your dog.
Pet-Friendly Camping Amenities
Off-leash Dog Park
Let your dog run and play in the park's spacious off-leash dog park. With plenty of room to run, play, and socialize with other dogs, your furry friend will love this area.
Fido-Approved RV Sites
Relax and bond with your dog in a back-in or pull-thru RV site, complete with full hookups, a picnic table, and a fire pit or charcoal grill.
Fido-Approved Cabins
If you prefer a cabin to an RV, many of our cozy cottages allow pups and feature fenced-in pet areas, so your dog can enjoy the great outdoors in their very own space.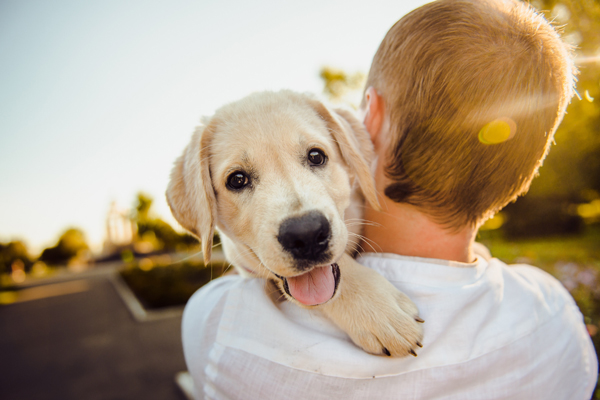 Theme Celebration
And if you're planning a pet-friendly camping trip to Great Escapes RV Resorts North Texas in late April, don't miss the "We Love Our Pups Weekend!" This themed celebration is designed just for Fido and includes activities like a dog parade, dog-friendly crafts, and a dog talent show. It's the perfect opportunity to bond with your furry friend and make some new friends, too!
Tips for Camping With Your Pup
If you're new to camping with your dog, don't worry – we've got you covered. Here are some tips to help you prepare for a fun and safe trip:
Pack the essentials
Bring plenty of food, water, and treats for your dog, as well as a leash, collar with ID tags, and any medications they may need. You'll also want to bring bedding, toys, and other items to help your dog feel at home in the great outdoors.
Plan for exercise
Dogs need exercise and playtime, even when you're camping. Take advantage of the park's off-leash dog park or go for a hike with your dog around the park. Just be sure to keep your dog on a leash in areas where it's required.
Keep your dog safe
When you're camping with your dog, it's important to keep them safe from potential hazards like wild animals, poisonous plants, and extreme temperatures. Keep an eye on your dog at all times, and make sure they have access to shade and water when it's hot outside.
Pawsome Adventures Await
With our array of pup-approved amenities and activities, Great Escapes RV Resorts North Texas is the perfect destination for your next pet-friendly camping trip. Your furry friend will have a tail-wagging good time exploring the park and making new friends during your stay.
Unleash Your Adventure!
Book A Pawsitively Perfect Stay