Top 8 Items to Bring on Your RV Trip
Heading out on an RV trip to Great Escapes RV Resort-North Texas? Make sure you don't forget these essential items.
Items to Pack on Your Next RV Trip
1) Camera
A camera is a great way to capture all the memories you'll make during your RV trip.
2) Laundry Detergent
Escaping to the great outdoors and enjoying all of our amenities can quickly create loads of wash. Get the laundry done and get back to the fun anytime at our 24-hour facility!
3) Sunscreen
Don't forget to pack sunscreen to protect your skin from the sun's harmful rays, especially if you'll be spending a lot of time outdoors.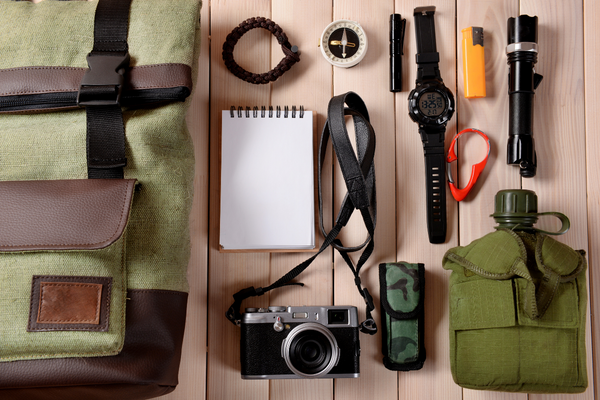 4) Flashlight
Whether you're setting up camp after dark or letting the pup out for one more potty break, a flashlight is a handy item to have for getting around safely at night.
5) Fishing Rod
Be sure to bring your fishing rod to try your luck at our catch-and-release pond.
6) Pet Supplies
If you're bringing your furry friend along for the adventures, don't forget to pack all the necessary supplies, including food, water, bedding, and any necessary medications.
7) Beach Towel
During the summer, beach towels can come in handy for drying off after a swim in the pool or a romp on the Wibit floating obstacle course.
8) Campfire Cooking Tools
Fire rings are available for use at RV sites, so be sure to bring along some campfire cooking tools like roasting sticks, pots / pans, and pie iron.
We Carry Camping Must-Haves, Too
With these essential items packed, you'll be well-equipped for a fun and enjoyable RV trip (or cabin stay) at Great Escapes RV Resort-North Texas. If you happen to forget any snacks or need to reload on firewood, don't worry! Our resort has a camp store stocked with all the supplies you might need during your trip. So if you find yourself running low on supplies, just stop by the camp store to restock.
Check Out All the Amenities We Offer at Great Escapes